Welcome to Fleetwood
Custom House Holiday Flats
Fancy a relaxing Holiday in the heart of Fleetwood? Take a peek at our spacious rooms and great facilities.
Why Choose Holiday Flats in Fleetwood?
Custom House Holiday Flats are perfect for holidaymakers who wish to stay in this beautiful fishing town, situated on the Fylde Coast, close to Blackpool and Cleveleys. Away from the hustle and bustle of Blackpool town centre, you will find plenty to see and do in Fleetwood. With fantastic shopping, restaurants and cafés just a short walk away. However, Blackpool is close by, and by using the fantastic public transport system you could be there in just twenty minutes!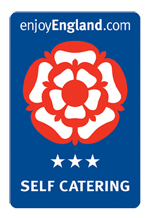 Located just off Fleetwood sea front, we are three minutes walk from the renowned Fleetwood markets and are well situated for the town centre, museum, Fleetwood leisure centre, Freeport Shopping Centre (now Affinity Outlet Lancashire) and The Marine Hall.
A peaceful, self catering getaway in Fleetwood
The flats are fully self-contained, with their own front door. They are modern and clean with full self-catering facilities throughout, including a full size cooker, microwave, fridge freezer, TV in lounge and double bedroom, and three-piece bathroom suite with electric shower and bath!